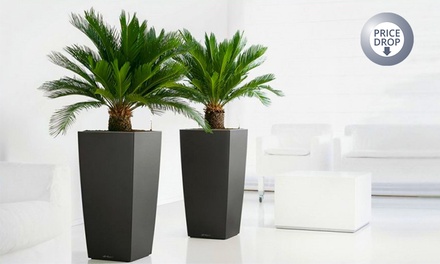 This deal from Groupon UK
Two Cycad King Sago Palm Trees for £24.99 With Free Delivery (69% Off)
Designed to adapt to a wide range of temperatures, this subtropical plant is one of the easiest plants to grow, either indoors or outdoors
Choose between the following options for Cycad King Sago palm trees:
£29.99 for two
£59.98 for four
The Specifics
Cycads are one of the most primitive living plants
Also known as "living fossils"
Subtropical plant designed to adapt to a wide range of temperatures. from -11 to 42° C
Supplied with a chunky base and a mass of healthy green foliage, container grown with height of around 40cm-60cm
Pots in the images are not included
Images shown are for guidance only of the expected results from plants upon maturity. Different growing conditions may vary results.
Customers should check whether plants are suitable for their homes and gardens before purchasing.